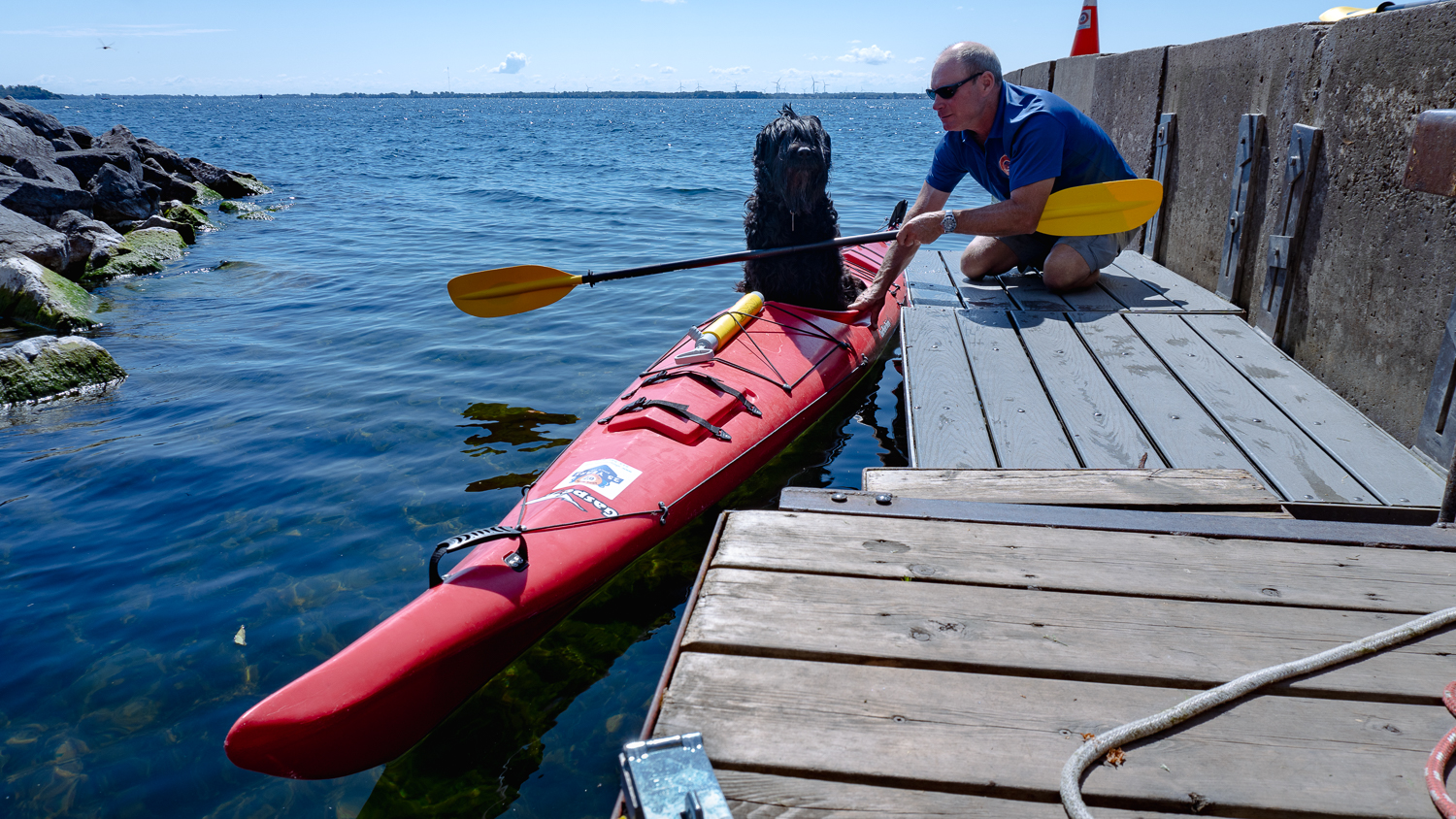 Our 16' Gaspe Sea Kayak have a hard chine hull with great stability. Complete with foot controlled rudder system, these kayaks have great tracking and are fast through the water. This large, high volume design is perfect for a larger paddler and more gear. These kayaks are ideal for paddling the 200 km distance of the Rideau Heritage Route. Spray skirts are available for these kayaks.
All safety equipment provided.
Length: 16'
Width: 25"
Weight: 56 lbs.
Cockpit Size: 32" X 16"
Capacity: 350 lbs.
Forward Hatch Size: 10" X 6"
Rear Hatch Size: 12" X 10"
Number in fleet: 2
Rental Rates
Hourly: $16 First Hour, $2.50 each additional 15 mins.
Full Day: $50
2-4 Days: $45 per day
5-7 Days: $35 per day
8+ Days: $30 per day
Prices includes HST and safety equipment.
Last rental out is 1 Hour before close.
Onsite (at Ahoy Rentals) rentals are subject to weather conditions.
Hourly Rentals: Minimum one hour rental, additional hours rounded to the nearest 15 minute interval. Please note that your rental will be held for up to a maximum of 15 mins past your scheduled start time, after which it will be redistributed to customers as demand permits.
Full Day and Multi-day Rentals: Start time is our opening for that day, with return by close of that day or by open on the following day.
Refund and Cancellation Policy
Hourly Rentals: Reservations are not required, but recommended, walk ins welcome. You do not need to make any form of payment to reserve, we will hold your reservation for 15 minutes from your start time, please arrive 10 minutes before your booking.
Full Day & Multi Day Rentals: Reservations required, full payment via our online reservations system. No refunds for cancellations within 48 hours, a 25% fee will be applied to cancellations greater than 48 hours. On site rentals will be cancelled if weather conditions are unsafe for paddling. In this case, full refunds will be given.
Returns Policy and Weather Conditions
Return Policy: Please proceed to building after your return to check out and
pay for your rental by the end time of your booking. If you return early you will only pay for the time used. Late returns will incur an additional $25 fee.
Paddling Weather Conditions: Please visit Weather Conditions Guidance and Policy for more information.
Location
21 Ontario St., Kingston, ON K7L 2Y2